High end NJ boudoir photography for women with insecurities and self doubt
We are the most satisfying boudoir photographers and boudoir photo shoot experience in New Jersey and New York.

Beyond beautiful images, we will work tirelessly for you - delivering an amazing boudoir photo shoot experience with personal focus, creative ideas and expert coordination.

If you're coming to us through a boudoir referral, then you already know how different our boudoir session is from what's offered elsewhere.

We do not operate as a factory and you are not treated as a number. Everyone on our team is passionate about making your experience amazing and your photographs unique, personal, and expressive.
we are the boudoir photographers and makeover stylists to work with
here's why
Your boudoir photo session will be tailored to your personality and taste. We will help you through every bit of the process, from outfit selection to posing & expression.

Let us offer an experience that empowers and celebrates you.

Many of our clients are extremely busy women with jobs and families, who rarely treat themselves to a makeover, sexy lingerie or a killer pair of heels.

Your boudoir session will feel unhurried and relaxed, where you are free to collaborate and express yourself.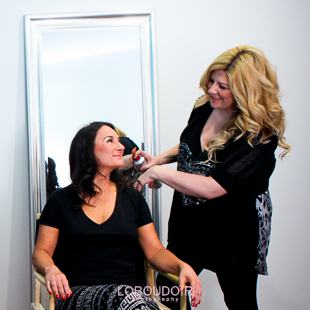 What's your version of sexy?
While boudoir photography can have a risqué association, everyone has their own version of "sexy".

Inspired by color, fashion, and architecture, we are the professionals to call when you want classy and sensual photographs.

Whether your style is over the top, understated, or classic, let us create photos that express your personality while uncovering your inner vixen.

If you have been looking at boudoir photos online, pondering a session in your head, don't stress over it – contact us.
LOBOUDOIR Photography, LLC © 2017 All rights reserved